Out and About in Essaouira
Active Holidays 'Twixt Medina and Sea
Out and About in Essaouira
Active Holidays 'Twixt Medina and Sea
City tours. Privately guided excursions. Water sports. Horse riding and camel rides. Coastline quad biking. Trekking. Mountain biking. Extraordinarily active holidays in Morocco.
City tours. Privately guided excursions. Water sports. Horse riding and camel rides. Coastline quad biking. Trekking. Mountain biking. Extraordinarily active holidays in Morocco.
What to Do In and Around Essaouira
Vibrant Energy and Music Festivals on Holiday in Morocco
Art and culture, sport and nature – Essaouira has it all. As soon as guests step out of Casa.b Mogador, they encounter a fascinating world just waiting to be discovered. A stroll through the Essaouira's historic medina leaves lasting impressions of stunning Moroccan crafts, incredible colours, fabrics, and the sense of the miraculous that characterises the medina. It's a captivating cultural spectacle that simply has to be experienced on holiday in Morocco, especially the daily souk or market. Whatever your yen, you'll be sure to fall in love with Essaouira. The streets and alleys in Essaouira's medina also provide the backdrop for many famous music festivals: the Gnaoua & World Music Festival, the Printemps Musical des Alizés, and the Festival des Andalousies Atlantiques.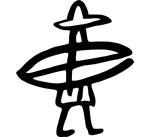 Sun, Surf and Sand
Amazing Atlantic
Just a few minutes' walk from Casa.b, the 2.5km-long beach stretches from the city's port to the mouth of the Oued Ksab in the south. A trip on horseback, a camel ride and numerous water sports activities provide unforgettable impressions, while the Atlantic Ocean serves as a perfectly instagrammable backdrop.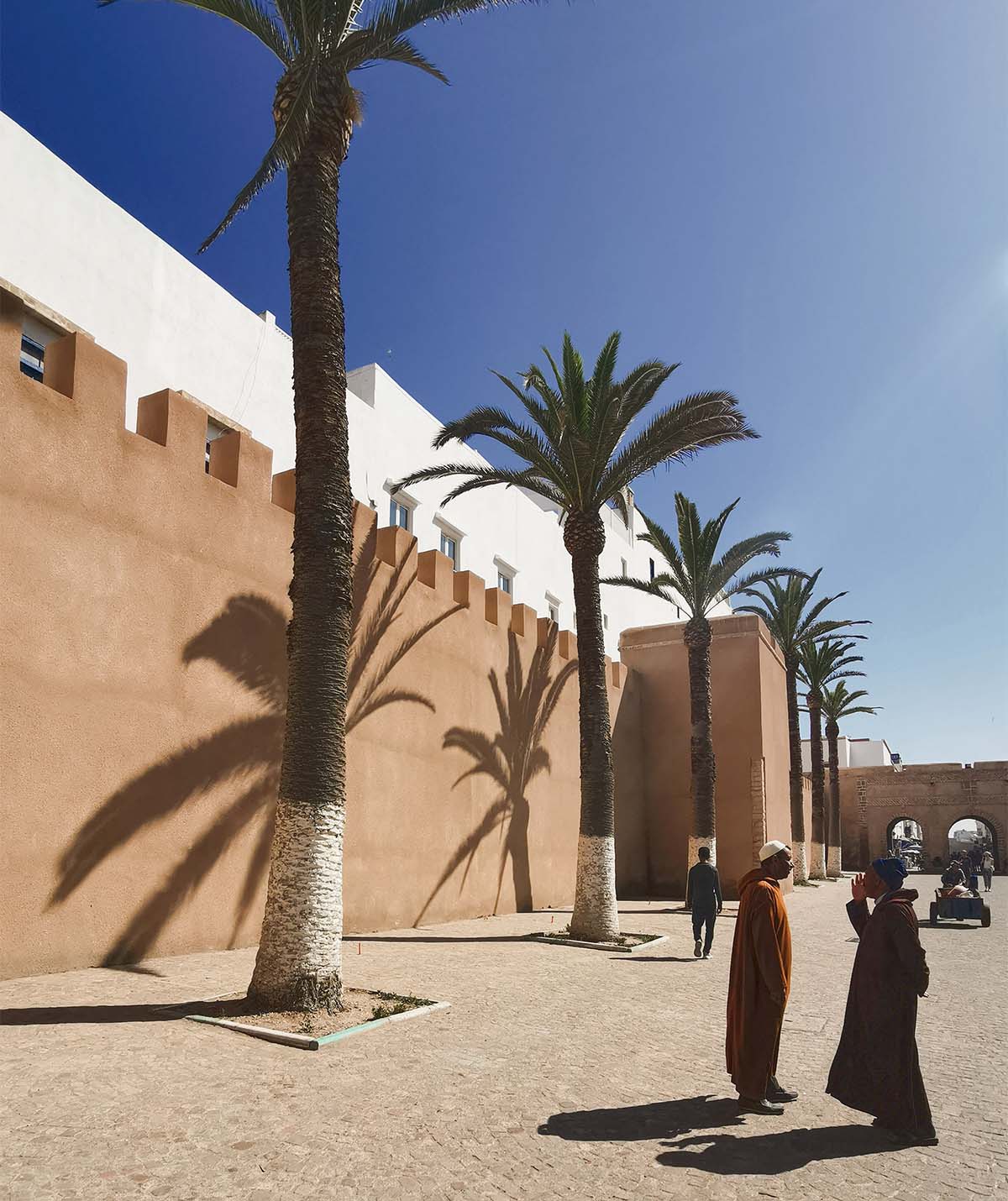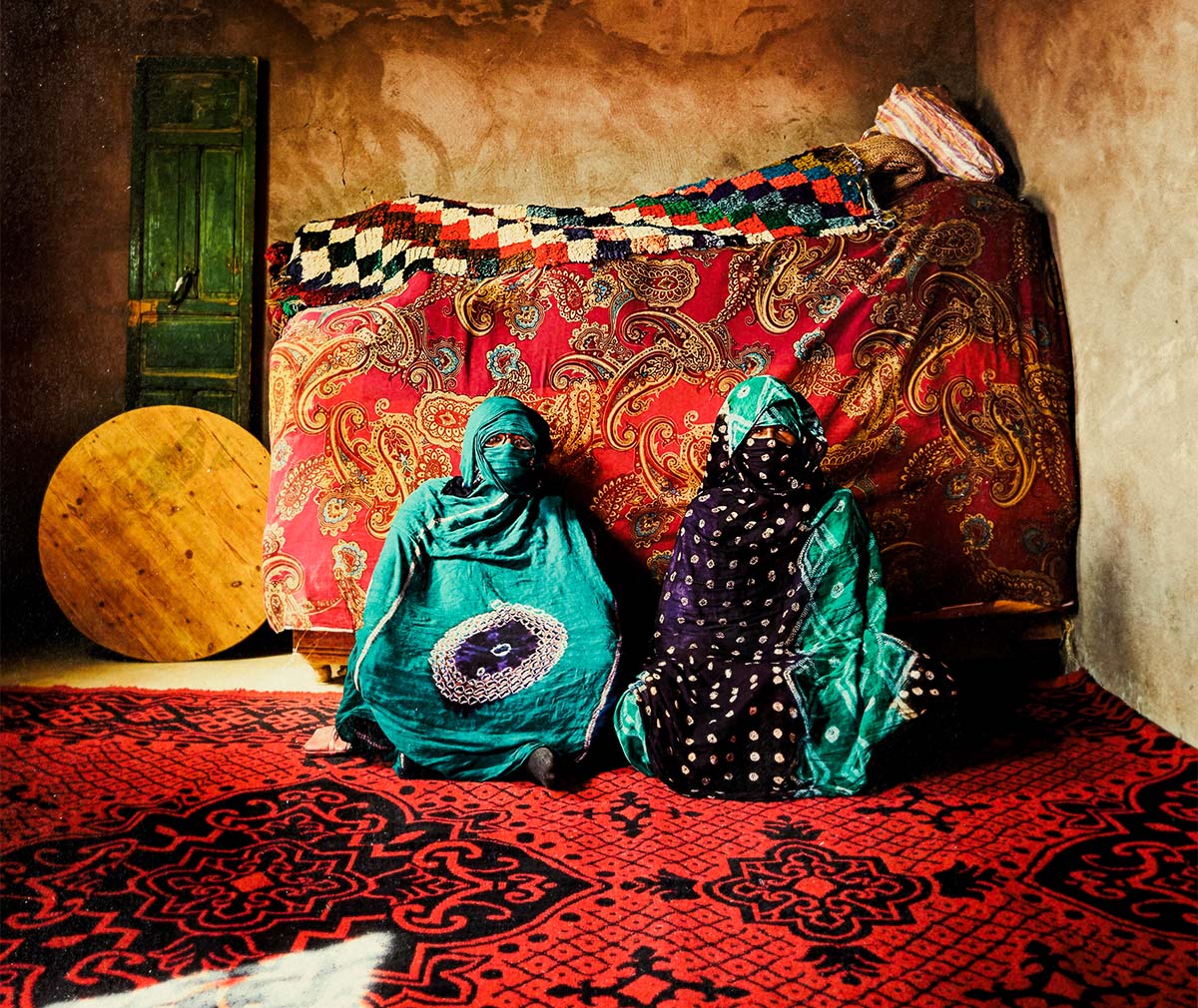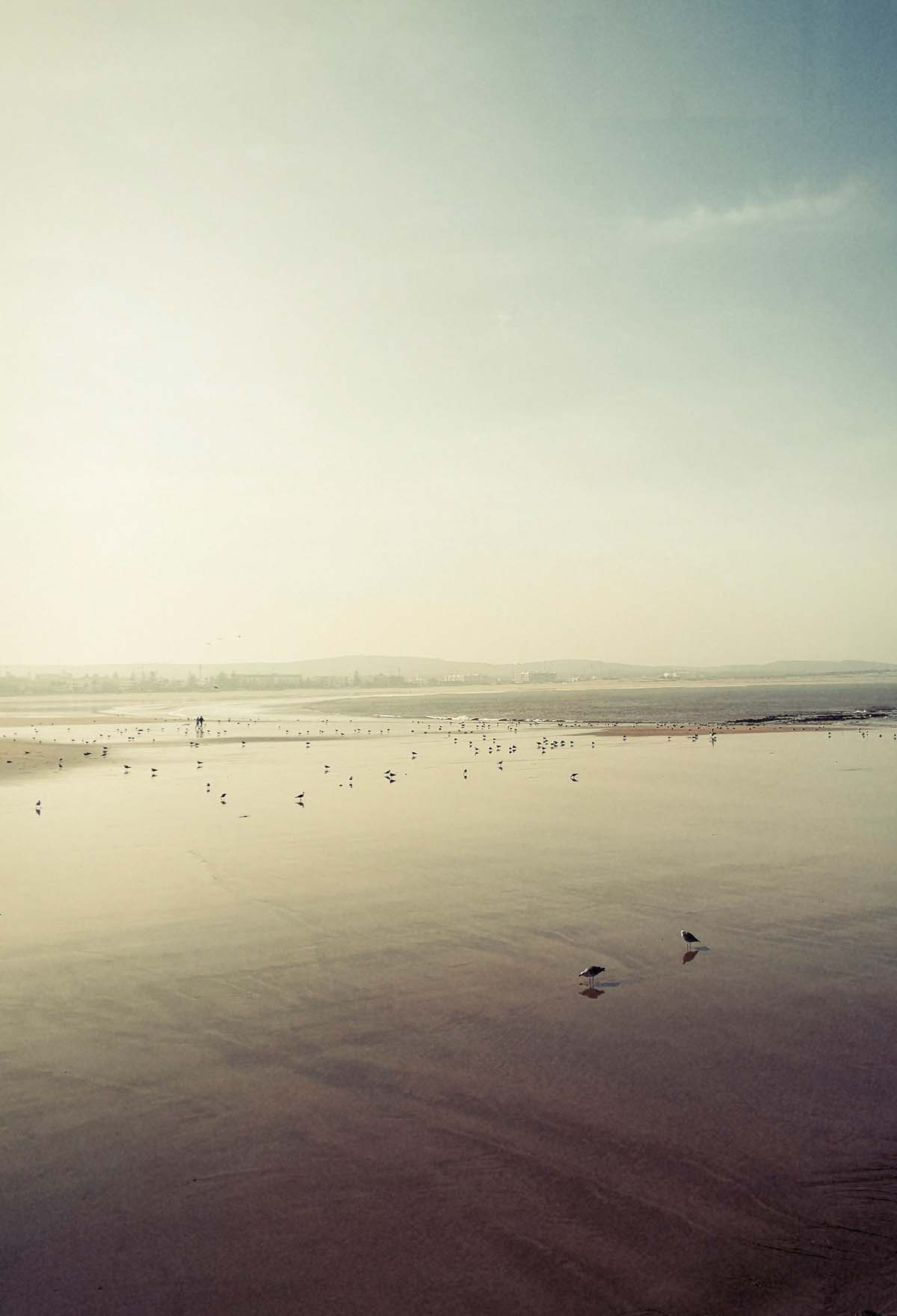 Essaouira – Activities on Holiday in Morocco
Tradition. Culture. Sport. Life.
A stroll through town or a guided tour of Essaouira's UNESCO World Heritage medina

Traditions and l'Esprit Nouveau: visits to art galleries and artisans' workshops

Boat trips to the Îles Purpuraires (purple isles) off the coast of Essaouira

A walk along the beach to the Sidi Magdoul lighthouse

Choose your speed – horse riding, camel rides, quad bike excursions on the beach

A visit to Sidi Kaouki beach, 30km south of Essaouira

Mountain biking in untouched country

Organised picnics on the beach or in the countryside

Water sports – jet-skiing, surfing and kitesurfing: beautiful beaches, the legendary trade winds in spring and summer, and picturesque surf spots offer perfect conditions for both beginners and professionals.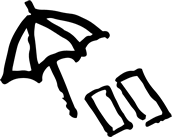 Heavenly –
the Windy City's Beach
Fans of water sports, horse riding and long, leisurely walks by the ocean find paradise on the maison d'hôtes' doorstep: a beautiful 6km beach. And those who prefer to go further afield for their adventures, can enjoy hiking, mountain biking and Jeep trips to the Berber villages along the coast road.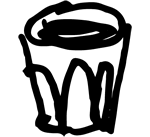 Top Winemaker Charles Melia and the Val d'Argan Estate
Charles Melia planted his first Moroccan vineyard in the 1990s. This, combined with his expertise and focus on Rhône grape varieties, laid the foundation for the Val d'Argan winery in Essaouira. For a fascinating insight into a cellar with 300,000 bottles, we recommend a wine-tasting lunch and guided tour of the winery. The Domaine's wines range from Val D'Argan and Gazelle in red, white and rosé, to Perle – which also comes in a gris – and, the winery's pièces de resistance, the Orian range in white and red.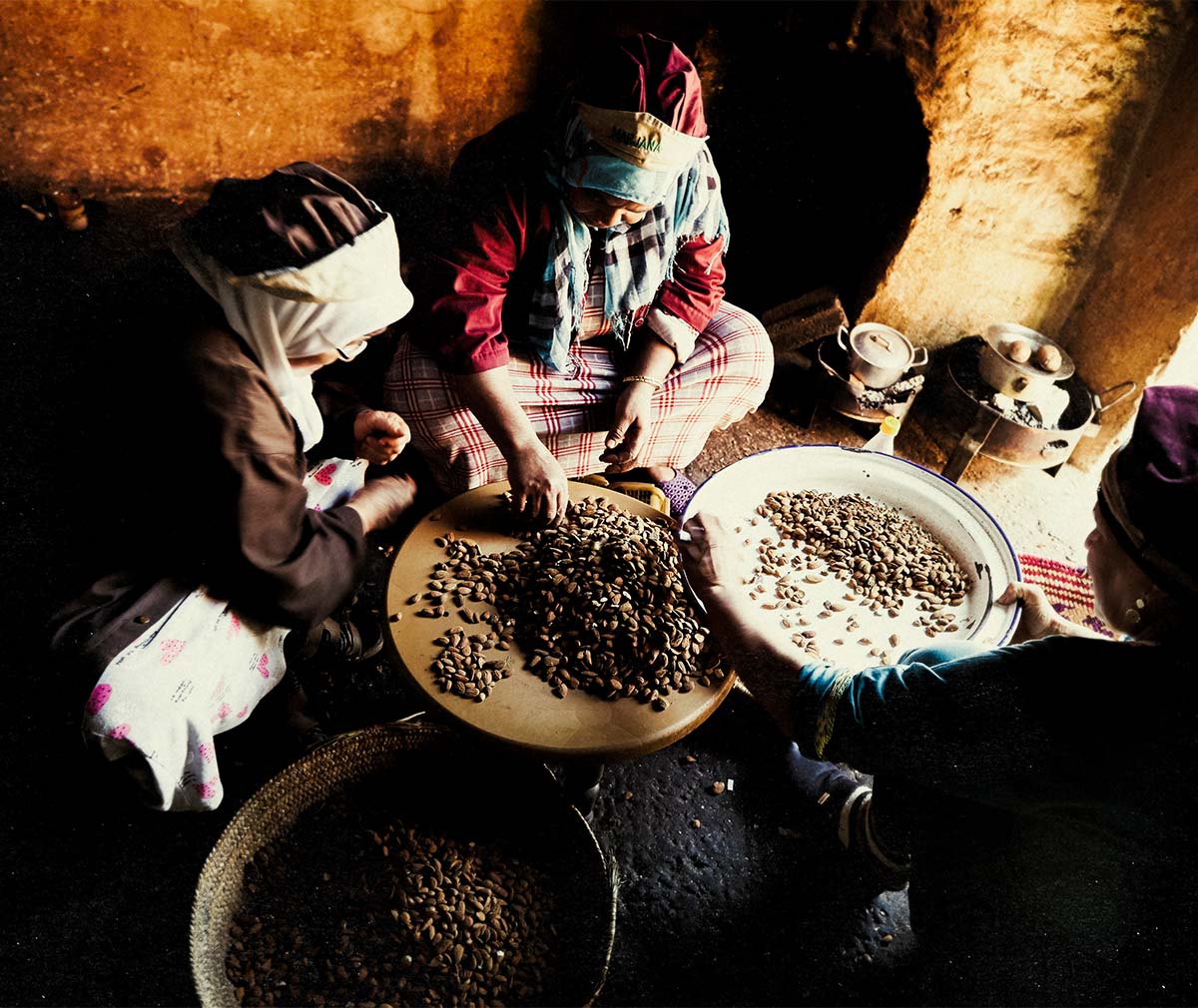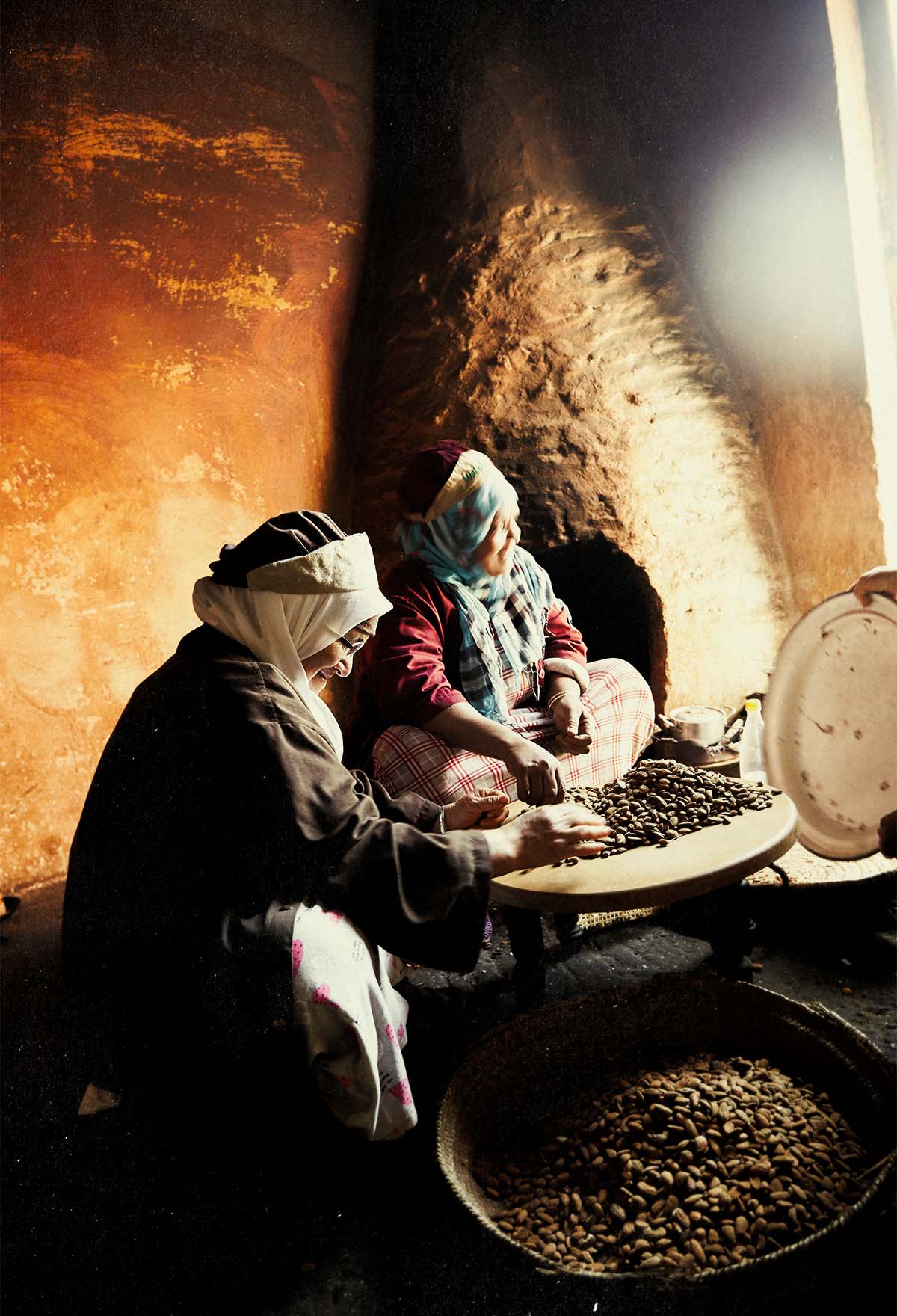 UNESCO Biosphere Reserve with Women's Argan Oil Cooperative
Deliciously sweet and nutty in taste, full of goodness, and considered an anti-ageing superweapon, it's no wonder that Morocco's Berbers think of argan oil as their 'liquid gold'. The world's largest argan tree cultivation area is the Arganeraie region in the south-west of Morocco, which has been declared a UNESCO biosphere reserve. An unmissable excursion destination during your holiday in Essaouira.
Argan Oil – Fountain of Youth
As well as being a veritable fountain of youth thanks to its beneficial antioxidant, vitamin E, flavonoid, saponin, unsaturated fatty and phenolic acid contents, argan oil is prized as a culinary luxury thanks to its deliciously nutty flavour. And precious it is: it takes 30kg of fruit and 15 hours of work to produce 1 litre of cold-pressed argan oil!
Liquid Gold Controlled by Women
Cultivation, harvest, processing and sale are mostly in the hands of local women's cooperatives, whose work is an important contribution to the structurally weak region's economic and social development. It is estimated that the work of the women's cooperatives, which have joined forces to form the Union des Coopératives des Femmes de l'Arganeraie, provides a secure income for around 6,000 families. In addition, the cooperatives make a significant environmental contribution by planting new trees and taking a sustainable approach in their production methods.