8 Reasons
… Why You Should Stay at Casa.b in Essaouira

Architecturally impressive maison d'hôtes with just six, individually designed and themed suites offering ease, privacy and cocooning.

The roof terrace is the place for stunning views of the UNESCO World Heritage old town and nearby harbour … we love watching the boats come in.

The mesmerising hustle and bustle of the medina where you discover the skilled, traditional craftsmen who work with the region's typical thuja wood.

The combination of vibrant city break and laid back beach holiday – a thousand and one holiday dreams wait to be discovered between the medina and the sea.

All of the action, on land and at sea: golf with a view of the Atlantic Ocean, camel and horse riding, surfing, kitesurfing …

Essaouira is the perfect summer-extending destination with fabulous temperatures in autumn – ideal for hiking and mountain biking.

Fascinating Morocco and its people – find out about argan oil and wine production and visit Berber villages.

A Jeep excursion through time on the 'Amazigh Road', experience Morocco's history in Essaouira.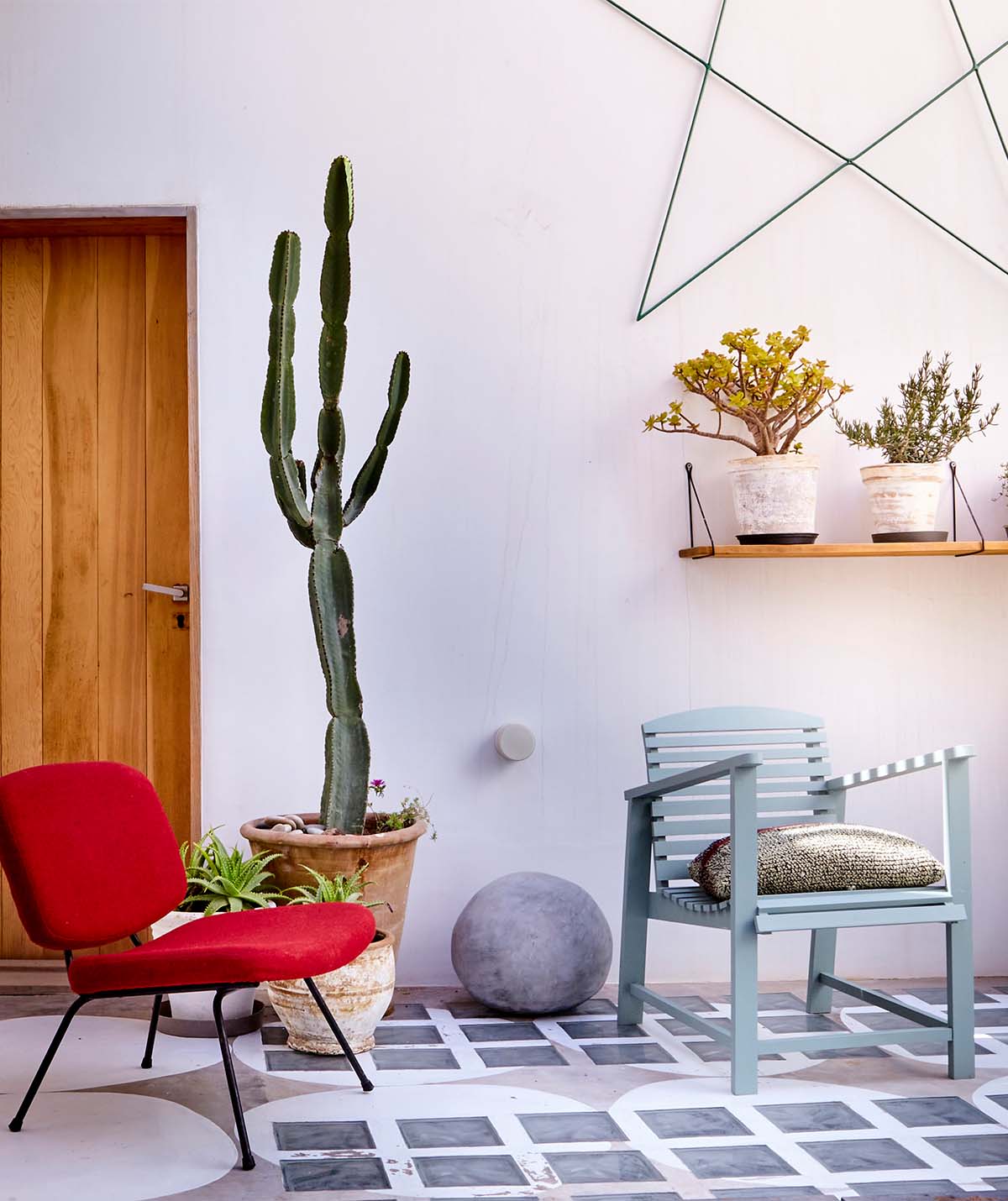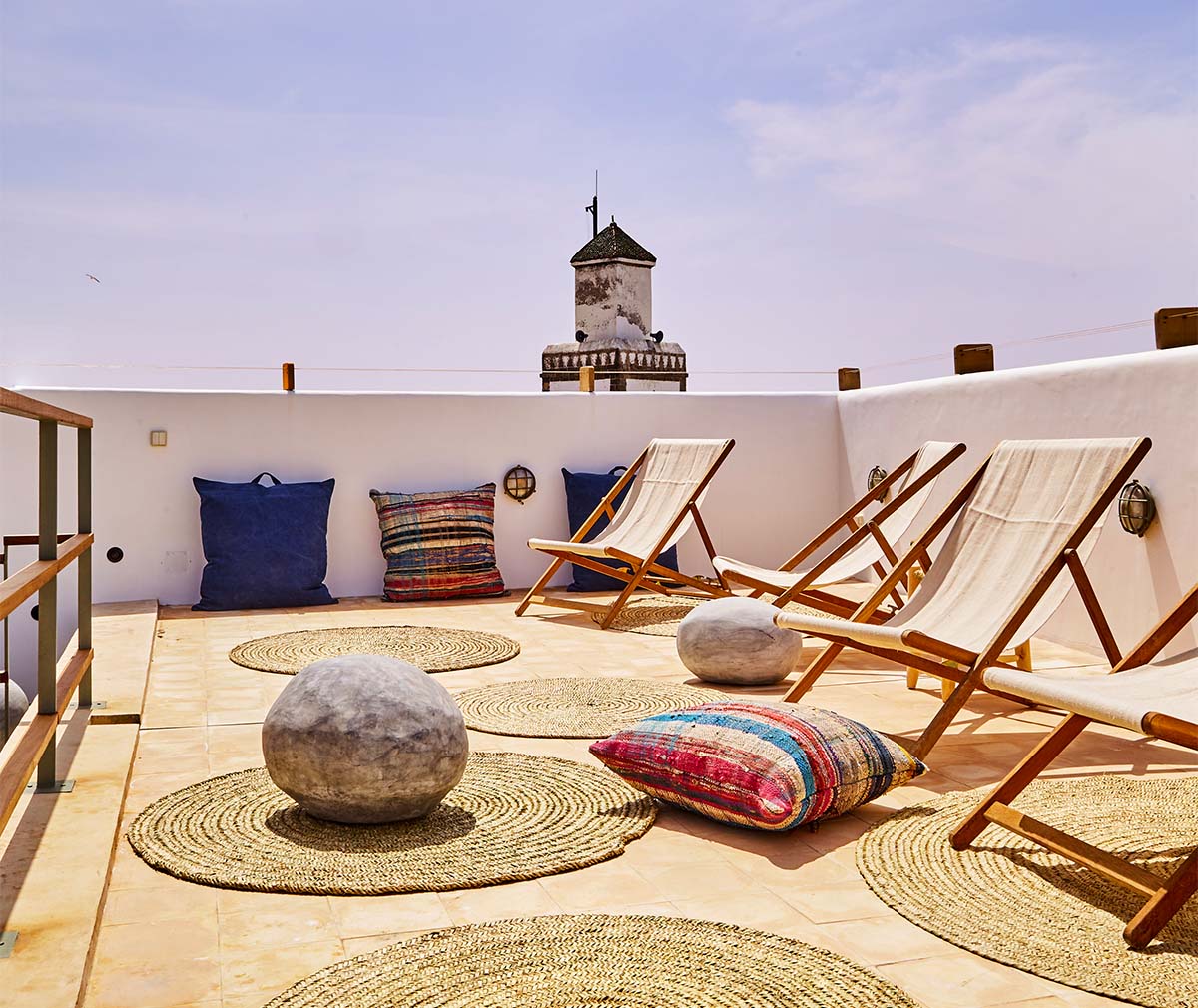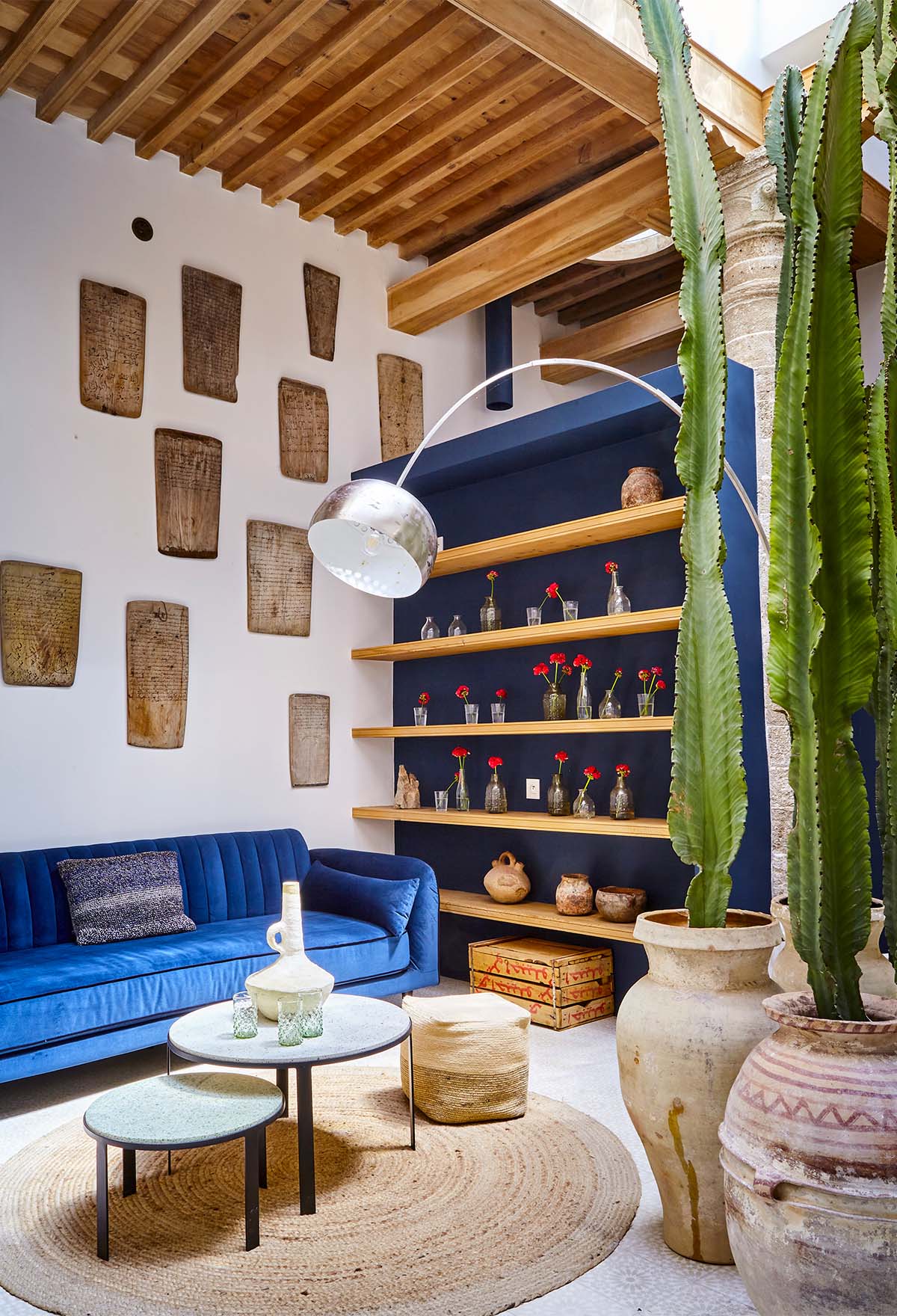 Casa.b = bilic, beautiful, boutique … b.unique
With architectural sensitivity and an unerring sense of the aesthetic, art and harmony, a family has created an architectural and emotional masterpiece. Style and structure capture the zeitgeist with authenticity and sensitivity. One-off objects and items of furniture, carefully collected by the owners over many years, endow each room with a history as well as timeless modernity: as unique as the stories of this place.
Respect for nature is showcased in the sustainable materials used, the original structures that were preserved, and the evident artisanal skills deployed in the building's rebirth. Casa.b's references to l'Esprit Nouveau exemplify eco-minded mindfulness.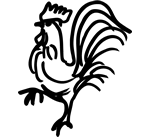 Welcome
to Casa.b Mogador
As you approach your home-from-home in Essaouira's medina, you are greeted by Maurice – our proud cockerel (don't worry, he's gorgeous, friendly and totally tame). Our cockerel symbolises hospitality, pride and responsibility – after all, it's his job to protect our Casa.b, your Moroccan maison d'hôtes holiday destination.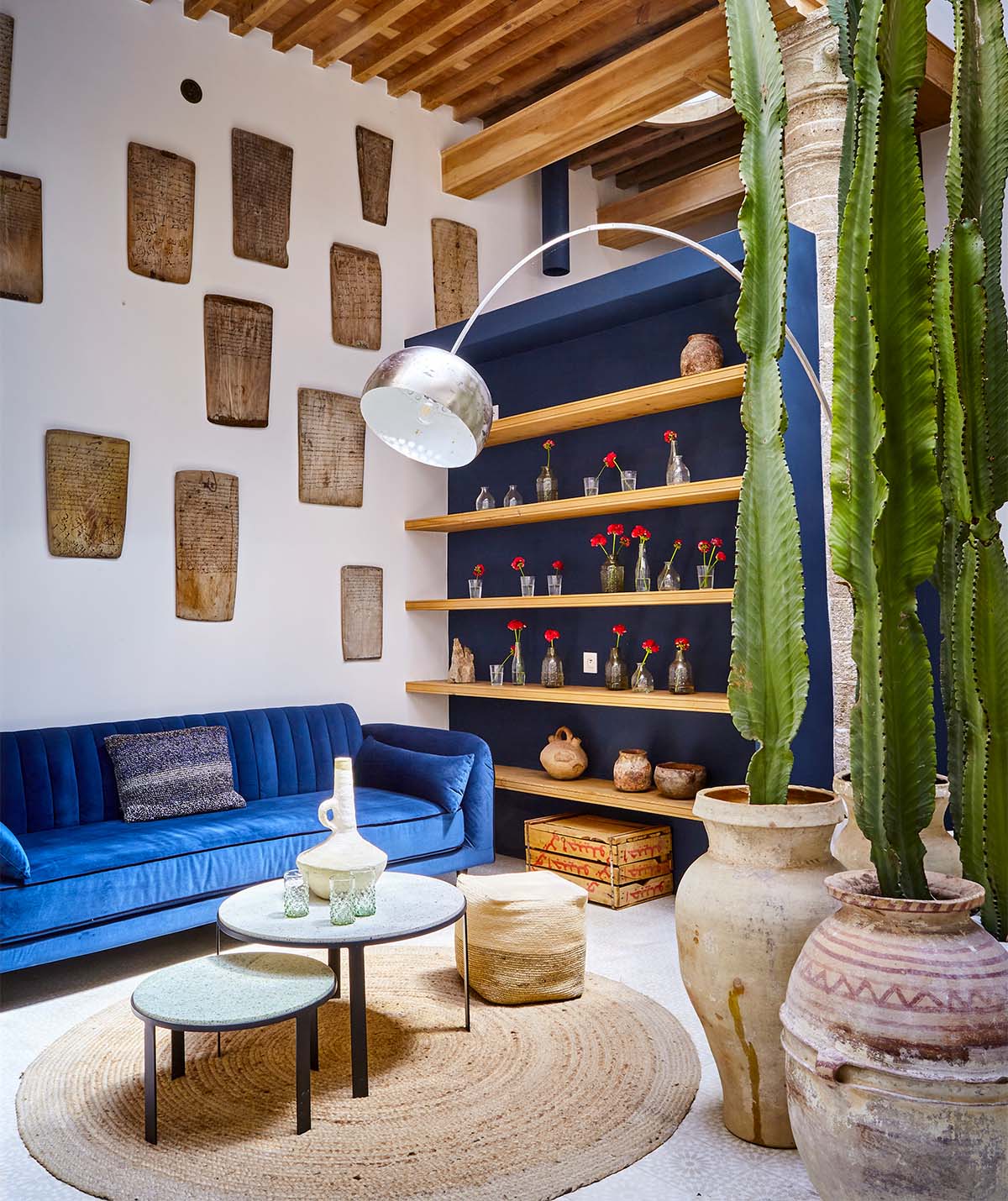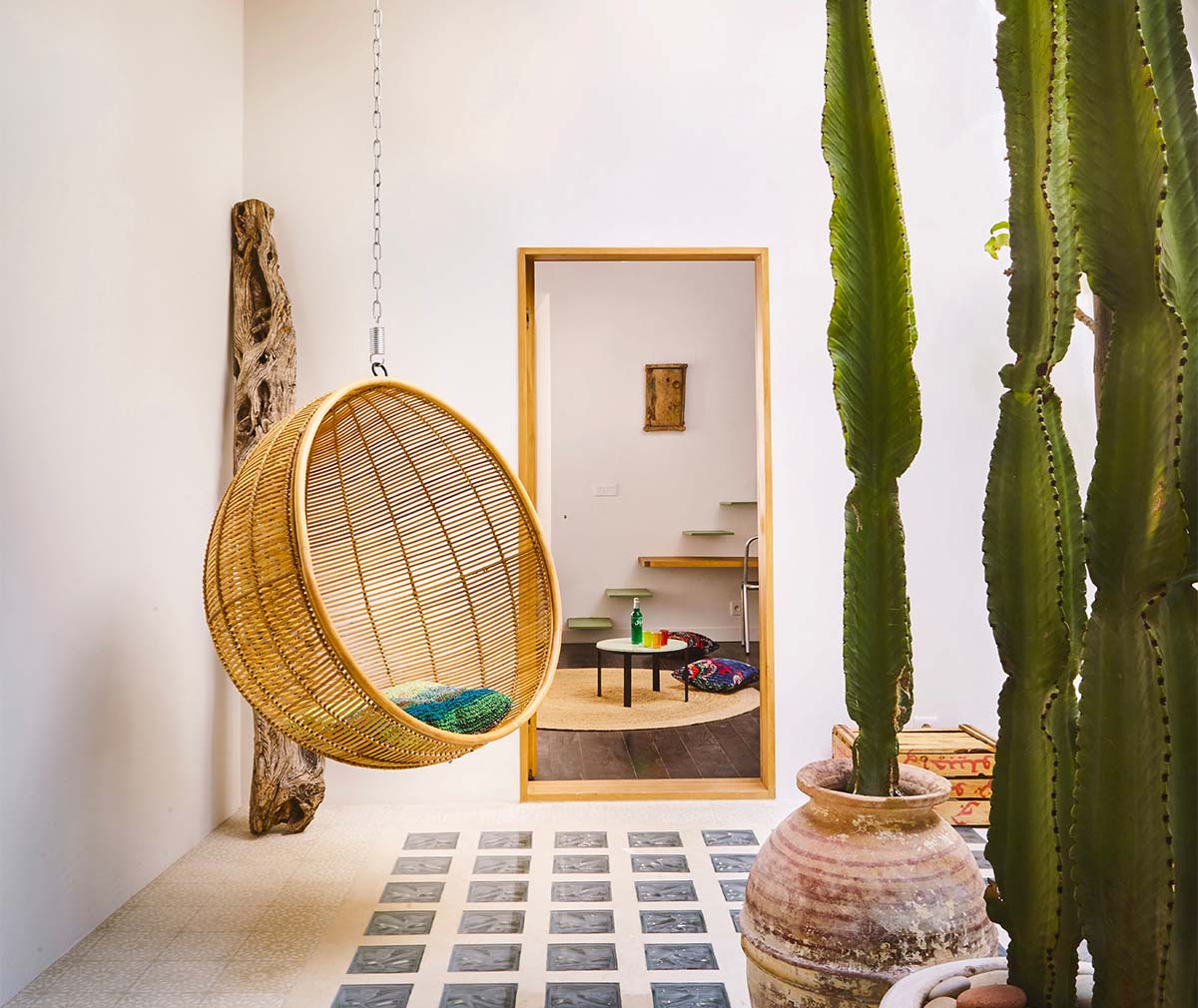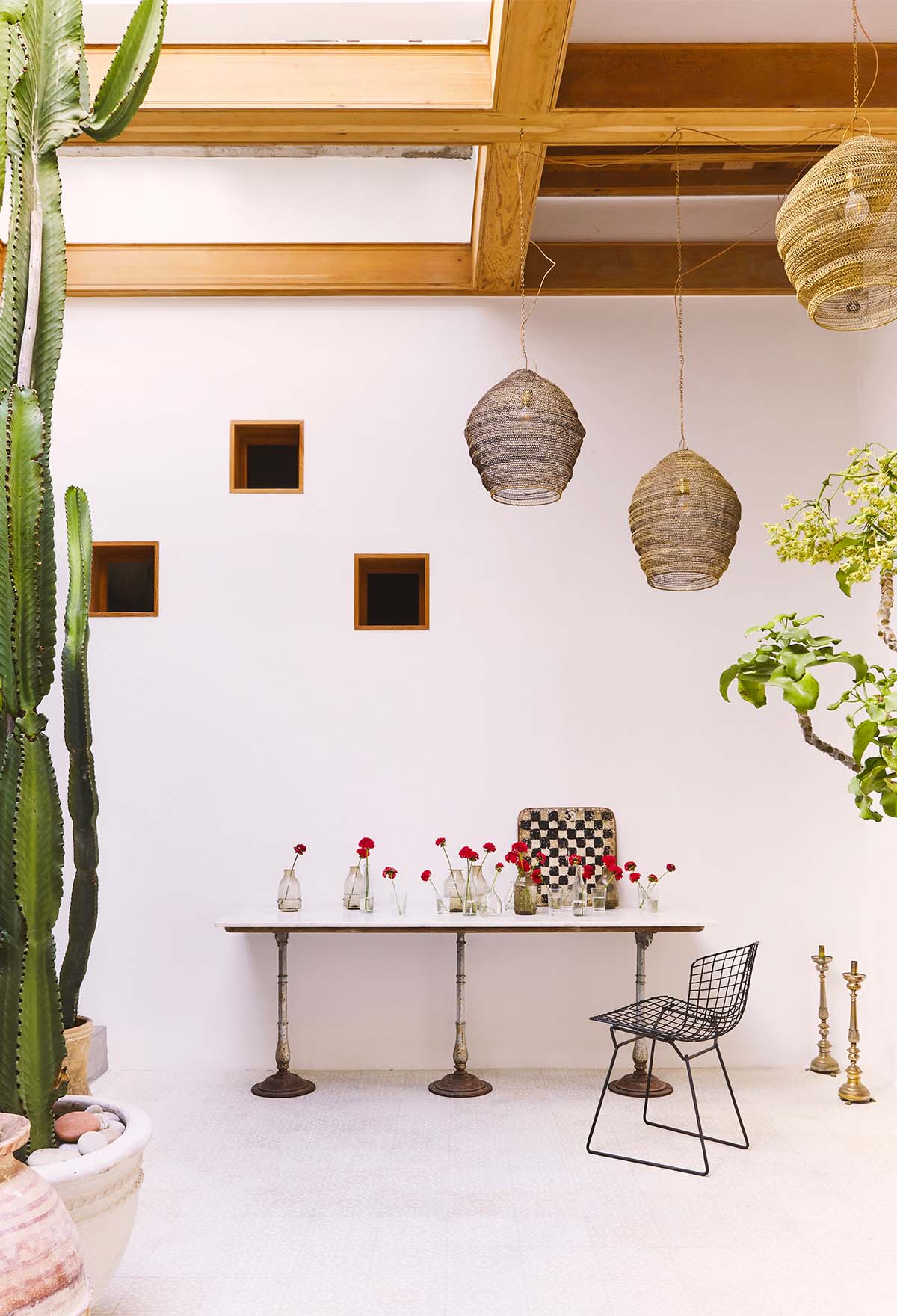 Joy in the Moment
Three highly individual salons and a small library create moments of retreat, small oases of calm and sources of inspiration. Casa.b is the off button for everyday life, a place of peace and beauty where cares retreat and smiles advance …